Same low price...$25.95 The
OL Good Remedy Veil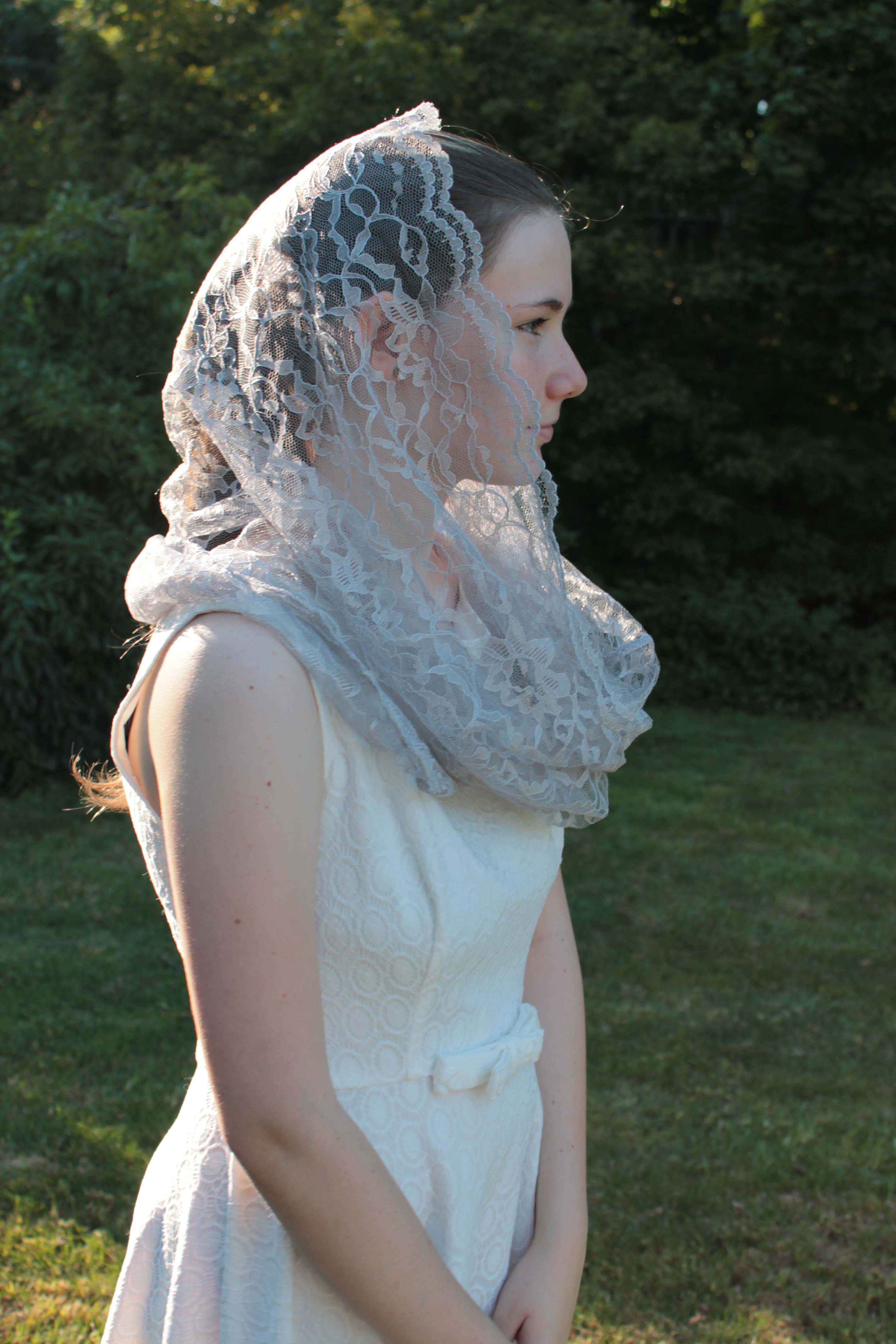 PROCESSING TIME: 3 weeks.
SHIPPING WITHIN THE USA: 5 business days.
SHIPPING MOST EVERYWHERE ELSE: 10 business days.
For Our Lady Of Good Remedy. She helped our ancestors in the faith who were seized by the Muslim fleets invading Catholic lands. She can help rid us of radical Islamic terrorism today, if only we turn to her for intercession.
This Gray Infinity Veil Eternity veil does not have a beginning or an end.

It's a veil with a twist!

Great for accessorizing jackts and sweaters, it's so easy to wear.

There's no falling off with this veil. It will not fall on the floor.

Measures: 40" (side to side) x 25" (front to back).

In centimeters: 101 cm (side to side) x 63.5 (front to back).

The veil comes with it's own pouch.

Hand wash in sink with mild detergent. Lay flat on towel to dry.